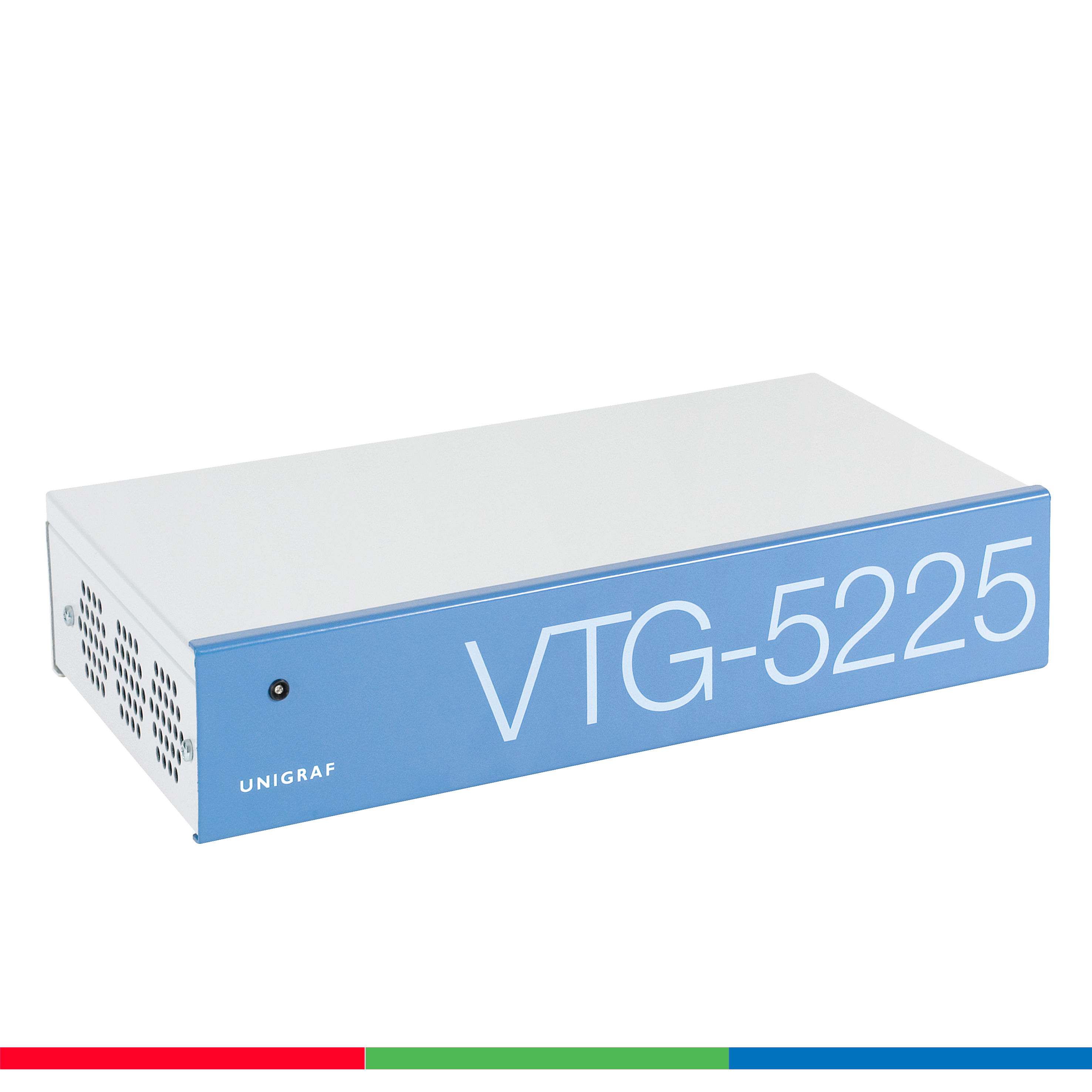 Description
VTG-5225 DP is a full-featured DisplayPort pattern generator. It enables the engineer to define the video timing and the used pattern in full detail. Since both timings and patterns are maintained in the controlling PC, the amount of stored timings and patterns is unlimited.
VTG-5225 is also a DisplayPort Reference Source and platform for compliance testing of DisplayPort Sink devices. For debugging the engineer has full access to the control and monitor of the link training process.
Unigraf VTG-5225 DP video pattern generator is test equipment for testing DisplayPort 1.1 Sink devices. It implements the full requirements set in DisplayPort specification for deep color and it supports display modes up to WQXGA resolution.
VTG-5225 is connected to the PC via a USB interface. The WinVTG GUI allows the user to control all aspects of the test setup including a detailed definition of the timings, patterns and controls to the DP interface.
Support Present and Future Needs
In addition to the outstanding output signal performance, the VTG-5225 DP provides superior flexibility by storing timing files, predefined test patterns and custom made bitmaps internally. These features allow the VTG-5225 DP to support both present and future high-resolution panels and display testing requirements.
RGB, DVI and DisplayPort outputs
USB Connection
Powerful pattern drawing
True Color bitmaps
Unlimited number of patterns and timings
Ultra high-speed pattern and bitmap switching/scrolling
Standards pre-testing
Manufacturing testing
Engineering signal source
QA source of standard signals
Servicing
Pickups from our learning base