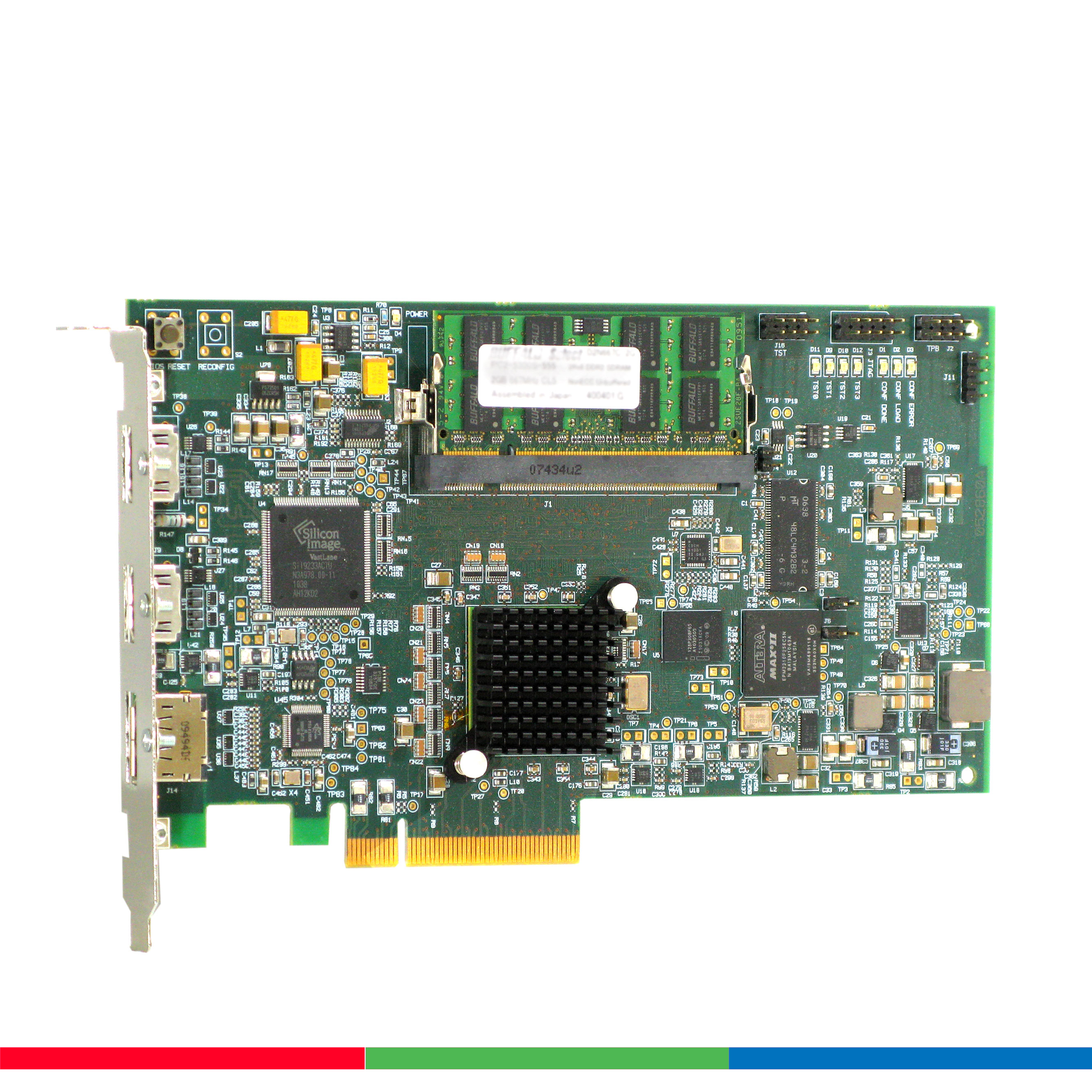 Description
UFG-06 HDDP Nopea is a powerful and affordable interoperability test tool for HDMI 1.4 source devices. UFG-06 HDDP is compatible with (Test System Interface) TSI, Unigraf high-level test interface API. Combined with the TSI Test Cases, UFG-06 HDDP is a functionality testing tool with ready test routines for testing HDMI and DisplayPort interfaces.
Analyze Video, Audio, CEC and Metadata
When used with UFG-06 test frame grabber, Unigraf TSI test functions get full access to the data sent over the HDMI link and the related metadata. By selecting the tests to run, the user will get to know exactly the behavior of the Source and reveal issues when debugging interoperability problems.
Unigraf TSI functions will verify the fidelity of the captured images frame to frame, pixel to pixel, bit to bit. TSI will reveal problems that cannot be detected with bare eye observation. TSI functions are also able to verify CEC (consumer electronics control), ARC (audio return channel) and HEC (HDMI Ethernet channel) functions of the Source Device.
With the provided Quick Preview application the user can capture embedded audio received through the HDMI interface. The audio can be stored as a file or played back with the PC audio system. Quick Preview also enables the user to control HDMI 1.4 features like HDMI Ethernet Channel and Audio Return Channel.
HDMI 1.4 Deep Color and 3D Capture
HDMI audio capture
Supports HDMI Ethernet Channel (HEC) and
Audio Return Channel (ARC)
Supports Consumer Electronics Control (CEC)
Up to 1920×1200@60 (RB) and 1080p60 Full HD
Up to 12 bits per color depth
Capture without dropped frames
User programmable EDID
Ultra high speed 8-lane PCIe bus
Pickups from our learning base