HDMI is a common interface used especially in monitors, laptops, and TVs. Close to 2000 manufacturers have adopted the HDMI interface resulting as much as three billion devices manufactured around the world. HDMI interface is managed by the HDMI organization.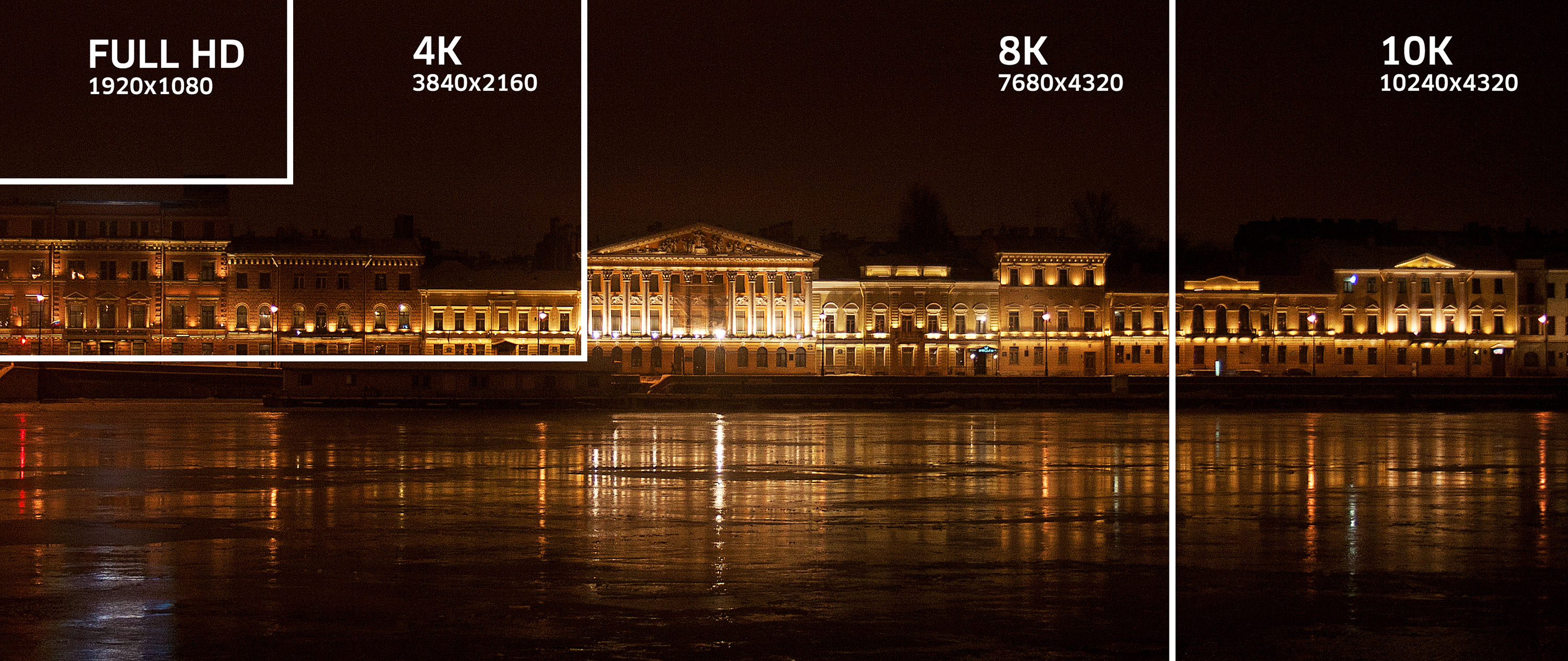 From HDMI 1.0 to HDMI 2.1
HDMI 1.0 was launched in 2002. HDMI 2.0 was launched in 2013 enabling resolutions up to 4K. The latest, HDMI 2.1 interface, released in 2019, enables resolutions up to 10K@120Hz.
Unigraf has followed the evolution of the HDMI interface with UCD-300 series' 4K capable video analyzers & generators and with the latest HDMI test tool, the HDMI 2.1 (FRL) capable UCD-422.
E-Learning Center: HDMI 2.1 – All you need to know
What to Test in HDMI Interface?
Testing of the HDMI interface includes all the basic video interface tests such as Video (CRC based video tests), Audio, Link, EDID, and HDCP encryption. There are also, HDMI specific features such as the TMDS signal and HDMI connector that needs to be addressed while testing HDMI devices. Unigraf's UCD series test tools' test coverage includes all necessary tests for testing the HDMI interface. For more detailed information about testing HDMI transmitters and receivers, please refer to the links below.
Application: Testing HDMI transmitters
Application: Testing HDMI receivers
E-learning Center: Ensuring Functionality of HDMI interface
Signal continuity in Connector Pins
Testing of signal continuity on connector pins is an essential part of ensuring the functionality of HDMI transmitters (e.g. game consoles, Blu-ray players).  Modern receiver devices can have high-quality receiver chips that can correct a defected signal. Even if one monitor or TV shows the video signal just fine, there can still be defects in the connector pins because of the bad soldering or assembly of the connector. This means that the transmitter device may not work with all receiver devices available on the market. Only with proper test tools, can you make sure that your transmitter device provides flawless video signal that can be shown on all receiver devices. This testing can be automated for production line testing purposes.
E-learning Center: Testing Signal continuity
All of Unigraf's HDMI Test Tools support automated testing. Tests for e.g. video, audio, link, EDID, and HDMI connector pins can be fully automated. There are different options for running automated tests on HDMI devices. Click the link below for detailed information on test automation options.
Application: Test Automation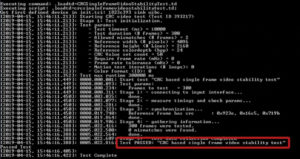 Unigraf's UCD-323 and UCD-422 are approved for HDR10+ compliance testing. Unigraf's HDR 10+ Display Device Test License allows HDR 10+ adopters to generate HDR 10+ specific patterns that are required by HDR 10+ LLC to certify Sink devices such as TVs and Monitors for HDR 10+.
Unigraf's solution integrates Klein K-10A colorimeter for automated testing of HDR 10+ Display Device tests allowing users to set and play the patterns without having to manually measure luminance values of HDR 10+ patterns. Users that do not have Klein K-10A colorimeter will be able to manually record measured luminance values into the software GUI. This solution is easy to use and reduces the time required to run HDR 10 Display Device certification tests.
What is Dolby Vision™?
Dolby has worked closely with industry leaders over the last 50 years to make the stories and experiences as engaging as possible—first with noise reduction, then 5.1 surround and 7.1 surround, and now with Dolby Vision™. Dolby Vision™ transforms the way you experience movies, TV shows, and games with incredible brightness, contrast, and color that bring entertainment to life before your eyes. By fully leveraging the maximum potential of new cinema projection technology and new TVs' display capabilities, Dolby Vision™ delivers high-dynamic-range (HDR) and wide-color-gamut content. The result is a refined, lifelike image that will make you forget you are looking at a screen.
4K televisions have "more pixels" and newer standards for UHD TV also include high frame rates, but these standards don't make each pixel able to better represent the full range of brightness we see in reality. Dolby Vision™ is the Dolby Laboratories solution to meet this challenge. The current TV and Blu-ray standards limit maximum brightness to 100 nits and minimum brightness to 0.117 nits, while also limiting the range of colours that can be displayed. Dolby Vision™ colour depth allows up to 10,000-nit maximum brightness. (Dolby 2016)
Dolby Vision Testing
In the compatibility test for Dolby Vision™ Unigraf will provide playback and capturing of the test video and audio content with UCD-series test tools. Dolby will provide customers with the SDK (Software Development Kit) that enables analyzing the Dolby Vision™ video captured with UCD-series test tools. UCD-series test tools also support Dolby Vision signaling test using Dolby Vision VSIF and Dolby Vision Vendor Specific Extended Metadata Packets (EMP) using TMDS. With the Dolby SW package, UCD-series test tools are a mandatory tool for any e.g. television or monitor manufacturer that is willing to have a Dolby Vision™ certificate on their products.
8K Dolby Vision Testing • UCD-452
UCD-452 is an approved Dolby Vision Test Tool and 10K Video Generator for testing HDMI 2.1 sink devices up to 10K video modes. Thanks to an extended 32GB memory, UCD-452 enables the verification of 8K Dolby Vision™ content.
More information: UCD-452
4K Dolby Vision Testing • UCD-323
UCD-323 is an approved Dolby Vision Test Tool and a 4K video generator for testing HDMI 2.0 sink devices up to 4K video modes.
More information: UCD-323
Enhanced gaming and media features ensure an added level of smooth and seamless motion and transitions for gaming, movies and video. Many of these features are already available in TVs and game consoles in the market today and will become more common as HDMI 2.1-enabled devices continue to be released. Two of the enhanced gaming features are Variable Refresh Rate and Auto Low Latency Mode.
Variable Refresh Rate (VRR) reduces or eliminates lag, judder, and frame tearing for more fluid and better-detailed gameplay. VRR enables a gaming source such as a console or computer to deliver video frames as fast as it can, which in many cases is slower than the normal static refresh rate.
Auto Low Latency Mode (ALLM) enables the ideal latency setting to automatically be set allowing for smooth, lag-free, and uninterrupted viewing and interactivity. In many cases, this is referred to as game mode, and it usually has to be set manually which involves going through menus and settings and then switching back again for normal viewing.
Unigraf's HDMI 2.1 Test Tool UCD-422 supports enhanced gaming features VRR and ALLM.
More information: UCD-422